Wine of the Week: Castello Volpaia Prelius Cabernet Sauvignon Maremma Tuscany Italy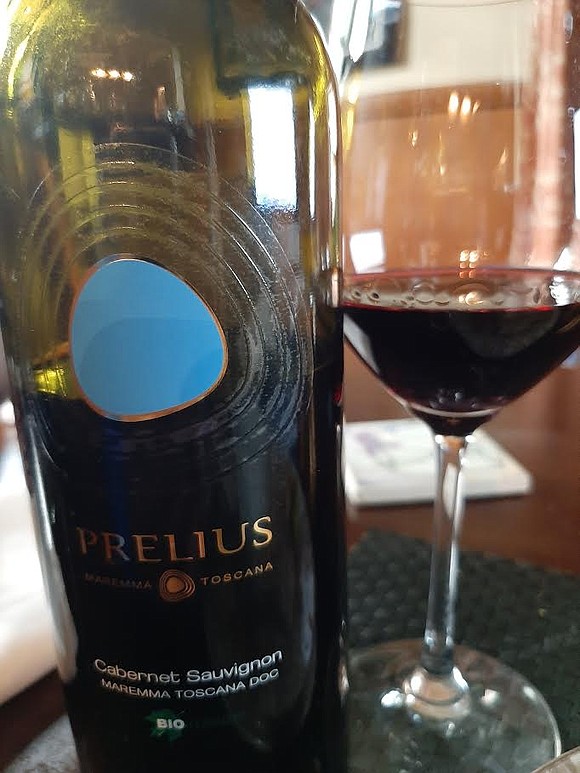 Tucked away in the south of Italy's famed Tuscany is one of its true treasures, the Maremma wine region. Far less well known than its famous neighbor, Chianti Classico, Maremma only gets a fraction of the notoriety. Yet, it is no less important. For those in the know, Maremma is for serious wine lovers. Those who gain access to the scant number of tasting rooms and cellars that are open to the public are doubly blessed, for they not only have an opportunity to drink in the rustic beauty of the land, but to also taste some of the most exquisite wines that northern Italy has to offer.
Often referred to as the Italy's "Wild West" because of its untamed landscape, Maremma didn't come into its own as a viticultural phenomenon until well into the 19th century, when adventurers turned its swamps and marshes into lush vineyards. Located along the Tyrrhenian coast, extant the Mediterranean Sea, in this century, the region didn't garner the attention of wine enthusiasts until the 1970s. Now, its villages produce some of the most coveted wines using international varieties such as Cabernet Sauvignon, Merlot, Chardonnay, Cabernet Franc and Vermentino. The names of Bolgheri, Castagneto Carducci and Suvereto have become synonymous with some of Italy's finest winemaking. Its variegated soils, rolling hills and furtive plains are home to Tuscany's newest DOCG, Morellino di Scansano, and have its own DOP designation, Maremma Toscana.
A shining example of this new, lush, fruity style of wine is Castello Volpaia's Prelius Cabernet Sauvignon-$16.
Prelius benefits greatly from its origin as an organic wine developed through biodynamic principles in the vineyard and its production facilities.
Prelius Cabernet Sauvignon is strongly influenced by the location of its vineyards in the hilly amphitheater of the Maremma. The winery is located at the edge of an ancient coastal lake called Prelius, from which the wine derives its name. The wine is the first venture outside of Chianti Classico by the Stianti Mascheroni family, leaders in Tuscany's organic viticultural movement. The wine has a distinctively lush fruit flavor and a firm backbone of minerals from the complex soil that gives it structure. Although a red wine, it can be served lightly chilled and it is appropriate with almost any type of summertime food, from grilled meats, flavorful cheeses and herb scented seafood and salads. It is terrific on its own or accompanied by a platter of grapes and assorted fruit, cheese and salami. Add a bit of crusty Italian bread and you have a light, uncomplicated lunch with no effort on your part outside of popping the cork on this delightful, congenial wine. Go online at wilsondaniels.com/winery/prelius for more on this terrific wine.
Wine of the Week: Castello Volpaia Prelius Cabernet Sauvignon Maremma Tuscany Italy