Drink of the Week: Schramsberg 2017 Blanc de Blancs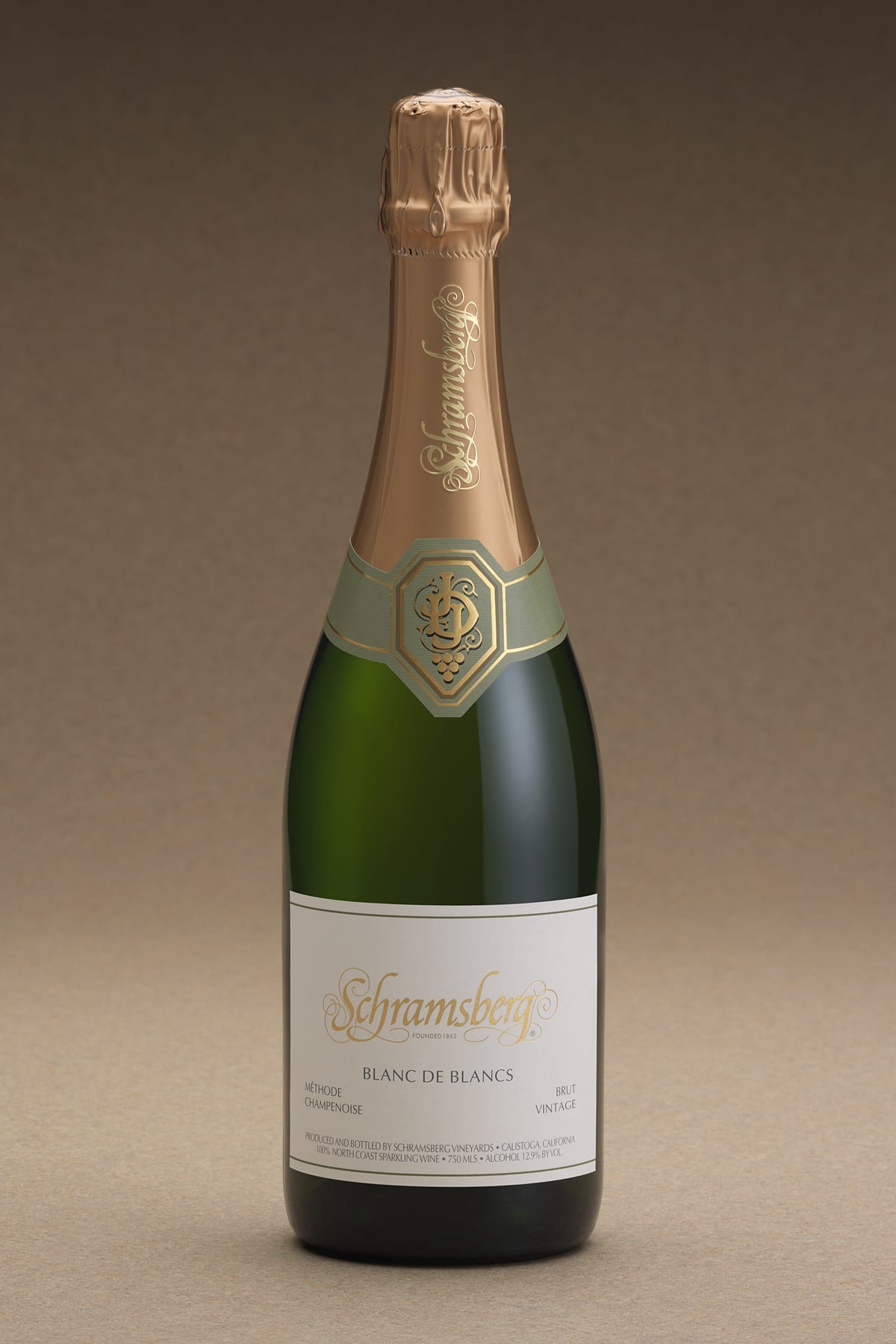 For a year-round bubbles drinker like myself, the recent excitement and growth surrounding American sparkling wine is cause for celebration. In California, Oregon, New York, New Mexico, and Michigan, domestic winemakers are producing expressive and terroir-driven bottles of bubbly that prove the category is ripe for exploration during the holidays and beyond.
One of the best-known producers of stateside sparklers is Calistoga-based Schramsberg Vineyards, the first California winery to commercially produce a brut sparkling wine made from Chardonnay. Today, Schramsberg's Blanc de Blancs, a classic style originating in Champagne, France, and produced from 100 percent Chardonnay grapes, remains the winery's signature bottle (the 1969 vintage was even used to mark a 1972 White House "Toast to Peace").
The Schramsberg 2017 Blanc de Blancs is an especially festive bottle, holding its own next to Champagnes of the same style. The 2017 vintage is composed of Chardonnay sourced from Napa, Sonoma, and Marin counties and features a blended base of barrel-fermented and stainless steel-fermented wines, which undergoes a second in-bottle fermentation in accordance with the méthode traditionnelle. Exceptionally crisp and as bright as my hopes for 2021, the 12.2 percent ABV wine marries green apple notes with toasty almond undertones that will pair perfectly with that bowl of buttery popcorn I plan on greeting the new year with. $41, schramsberg.com
Read full article here
Drink of the Week: Schramsberg 2017 Blanc de Blancs