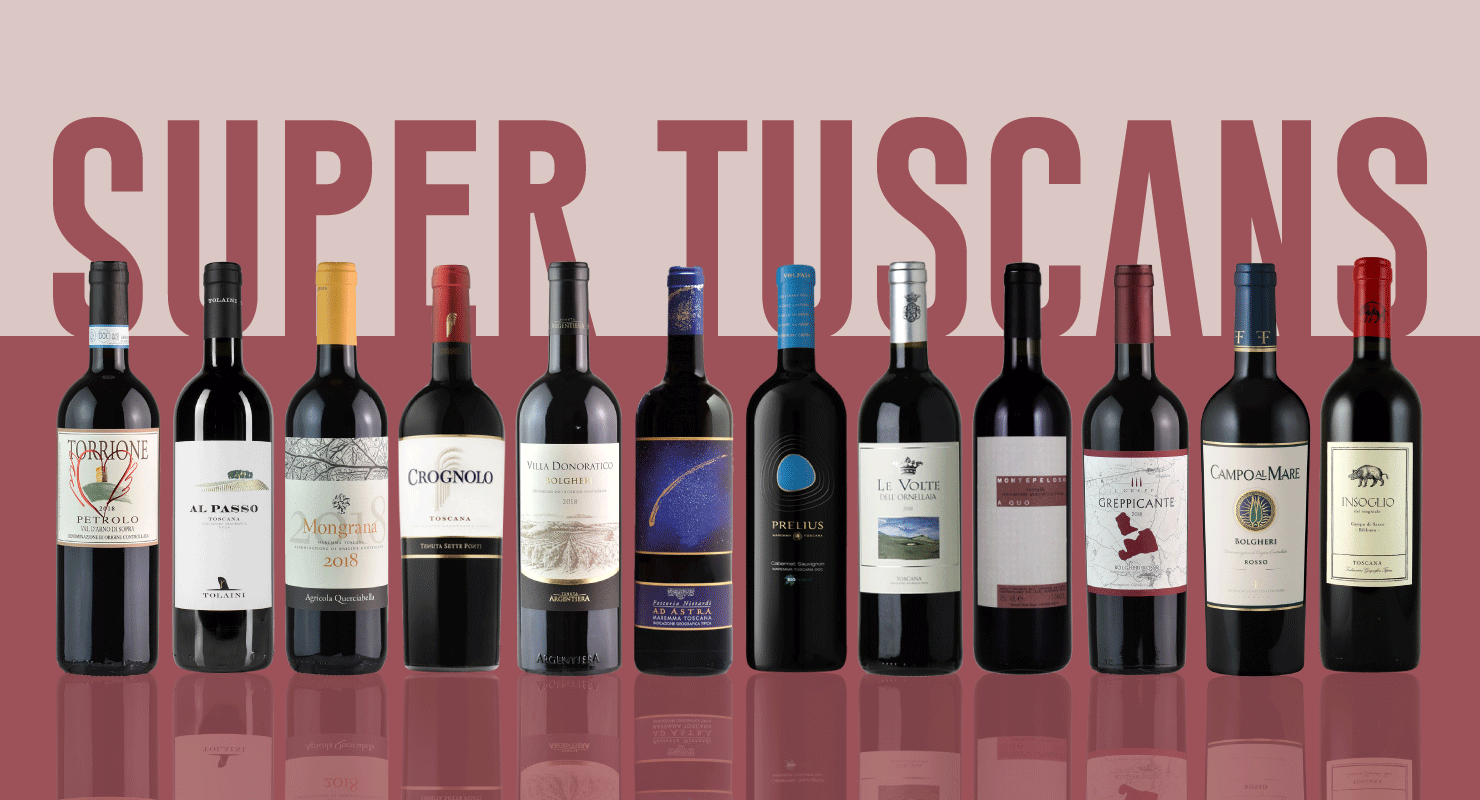 The phrase "Super Tuscan" was coined when some wineries from the famed Italian region ignored the tight restrictions of the DOC laws yet still managed to produce top wines with outlawed grape varieties, making even the best Chianti Classico and Brunello di Montalcino producers shudder. This was a time when tradition collided fiercely with innovation in the 1970s in Italy. Today, Super Tuscan wines include some of the most formidable names recognized worldwide. They are expensive but often worth every penny. But there are of course many affordable "Super Tuscans" too. Those are our concern in this post.
Today, Super Tuscans can come from different appellations and statuses, including IGT, DOC, and DOCG. It has undoubtedly shaped the history and evolution of Tuscan wines. Chianti was pushed the hardest by this movement, and it amended its regulations several times, finally allowing producers to make 100% sangiovese in 1996. Ten years later, white grapes were outlawed in most Chianti appellations.
Super Tuscans essentially introduced New World inclusiveness to an Old World ideology, specifically through the willingness to adopt Bordeaux blend styles. This certainly improved the quality and added diversity to Tuscany, leaving the impression that the grapes should decide how terroir should be expressed, not the other way around.
Today, many producers still opt for a Toscana IGT status to leave their hands untied as they focus on quality and the style they want. At the very least they will have some wines bearing this lower appellation status. So the term that was coined to refer to these once "indocile" wines now includes a broad spectrum of styles, from Bordeaux blends, to pure sangiovese, to 100% syrah, or any other novel blends.
We have selected 12 of them under $30 that are now widely available on the market to represent these Super Tuscan smart buys, from Toscana IGT, Maremma DOC, Bolgheri DOC, and the new Valdarno di Sopra DOC. They are just a small fraction of the great values from this category, that will no doubt leave mouths watering.
– Zekun Shuai, associate editor
…
Prelius Cabernet Sauvignon Maremma Toscana 2019 – JS93
Available at Zachys.com: $16.99
Available at Vivino: $18.99
Read the full article here